MATCHA HONEY VANILLA SMOOTHIES
07.07.2020
|
OYeet - Keep Healthy On The Go
|
Fuel Yourself Right Recipes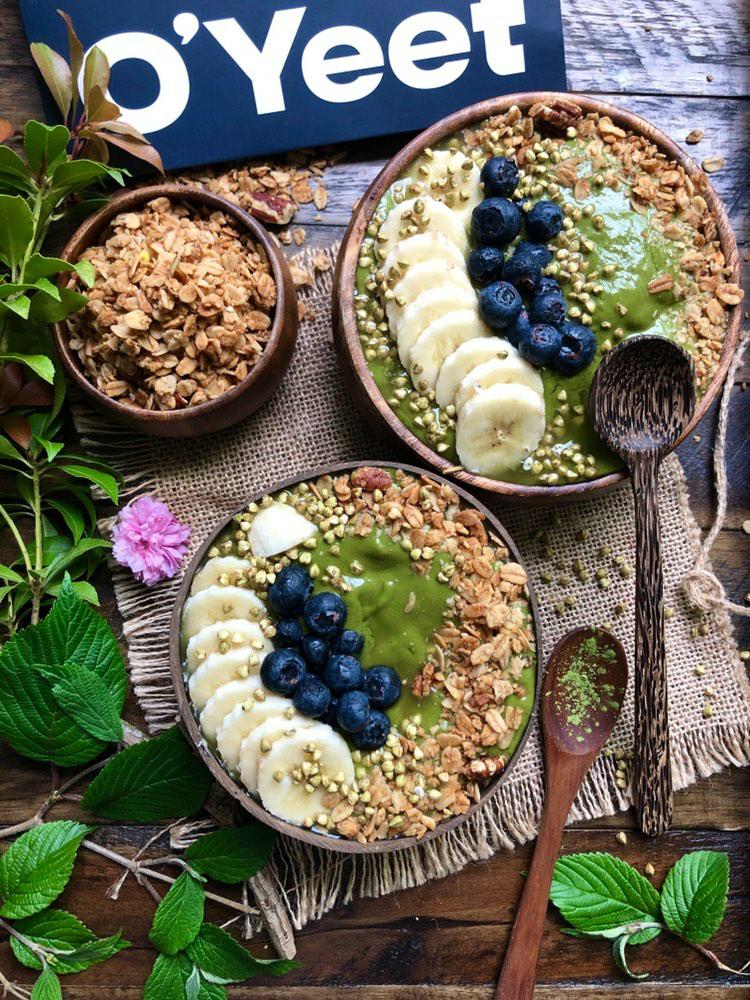 No matter what time of the day it is, I always enjoy a delicious, healthy, packed with all good stuff, green smoothie.💚
MATCHA HONEY VANILLA SMOOTHIES: 🍵🍌🌿🍯
2 frozen bananas
1/2 large avocado
1 cup frozen cucumber
2 stalks organic celery
2 handfuls organic baby spinach
1/4 cup @siggisdairy vanilla yogurt
1 packet @navitasorganics Essential Blend Vanilla & Greens
1 & 1/2 tsp @fromthereserve organic ceremonial matcha (🍵 use DANA30 for a discount on EVERYTHING @fromthereserve )
2 tsp @heavenlyorganics organic neem honey
1 tsp vanilla
1/2 cup @alodrink Exposed Aloe Vera & Honey drink
A few ice cubes
I blended this smoothie using my powerful new @oyeetgo Gopower personal blender. It has a compact, sleek design that looks so lovely on my counter & it took care of blending my smoothie ingredients in no time at all. Toppings today are sliced bananas, sweet blueberries, @granolafactory Original Bethlehem Inn honey pecan granola, @lovelilbucks Matcha Sprouted Buckwheat Cereal (one of my favorite toppings for any smoothie, yogurt, salad, even soups.
Repost @ducklet1
https://www.instagram.com/p/CAYXgLhpLDE/